-->
About Me
Call me HAYELL. A CHRISTIAN/ ENGLISH TEACHER/ FISHBALL LOVER. My formula for living is quite simple. I get up in the morning and I go to bed at night. In between, I occupy myself as best as I can. For the past 22 years, I have looked in the mirror every morning and asked myself: 'If today is the last day of my life, what I am about to do today?' And whenever the answer has been 'No' for too many days in a row, I know I have to do something.
I know I cannot do big things, but I'm sure God will do it for me :)
God SEES the crisis in your soul. You are not alone.
God can CHANGE you and your situation. Let Him. He's really good at it. Have patience, God isn't finish yet :)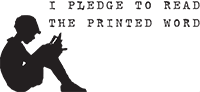 Statistics
Disclaimer
All images and notes found in my blog are all mine except for those I reblog. Similarities and copying of any content in my blog without any permission is strictly prohibited. If you will use any of the content in this blog, you must give me some credits or use my blog as the source.
Favorite Quote
Some people don't understand the promises they're making when they make them. ― John Green, The Fault in Our Stars
22 notes
REDREAM
The only truly painful goodbyes are the ones that are never really fully explained and never said.
Theme made by:Dakilanggerlpren Copyright 2014 Powered by: Tumblr